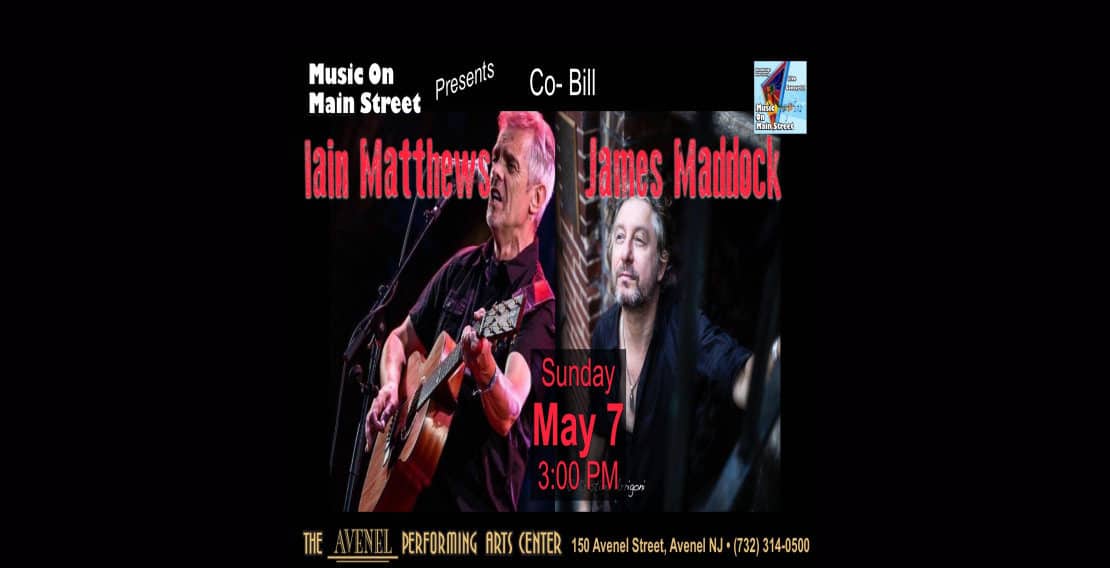 Woodbridge Township presents James Maddock and Iain Matthews Co-Bill
Buy Tickets
Performers:

James Maddock,

Iain Matthews
Ticket Prices
$32.50 plus applicable fees.
About The Show
A rock & roll lifer, James Maddock has been carving his unique path since the 1980s, when the British-born singer/songwriter kicked off his career with a raw, soulful voice; a storyteller's sense of narrative; and the ability to blur the lines between folk, classic pop, and rock. Since those early days in London, he's ridden the wave of a music industry that's ebbed, flowed, peaked, and crashed. Maddock has stayed afloat throughout the entire ride, enjoying a brush with commercial success during the late 1990s — including a major-label record deal, a Top 5 AAA radio hit, and a song placement on Dawson's Creek — before transforming himself into an independent solo artist during the decades that followed. Bruce Springsteen is a fan. So is David Letterman. Listening to Maddock's newest record, Insanity vs Humanity, it's easy to see the appeal.
Iain Matthews is an English musician and singer-songwriter. Influenced by both rock and roll and folk music, he has performed as both a solo artist, and as a member of various bands including Fairport Convention where he sang on their first three albums before leaving in 1969. He subsequently formed the bands Matthews Southern Comfort which had a UK number one in 1970 with a cover version of Joni Mitchell's song "Woodstock". and the band Plainsong. In 1979 his cover of Terence Boylan's "Shake It" reached No. 13 on the US charts. He continues to tour regularly with the current version of Matthews Southern Comfort and their new CD "The New Mine" was released in March 2020. In a career spanning over fifty years he has featured on over 100 albums and in 2018 published an autobiography co-written with author and broadcaster Ian Clayton, "Thro' My Eyes: A Memoir'', about his life in the music industry.
Woodbridge Township presents James Maddock and Iain Matthews at The Avenel Performing Arts Center with support from Woodbridge Arts.
Other Upcoming Shows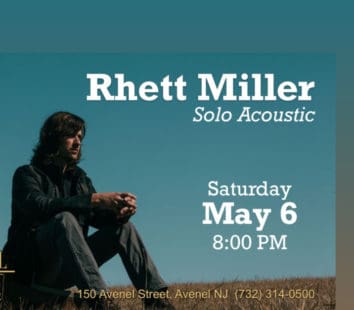 Woodbridge Township presents an Evening with Rhett Miller
May 6 2023
An Evening with Rhett Miller
Read More