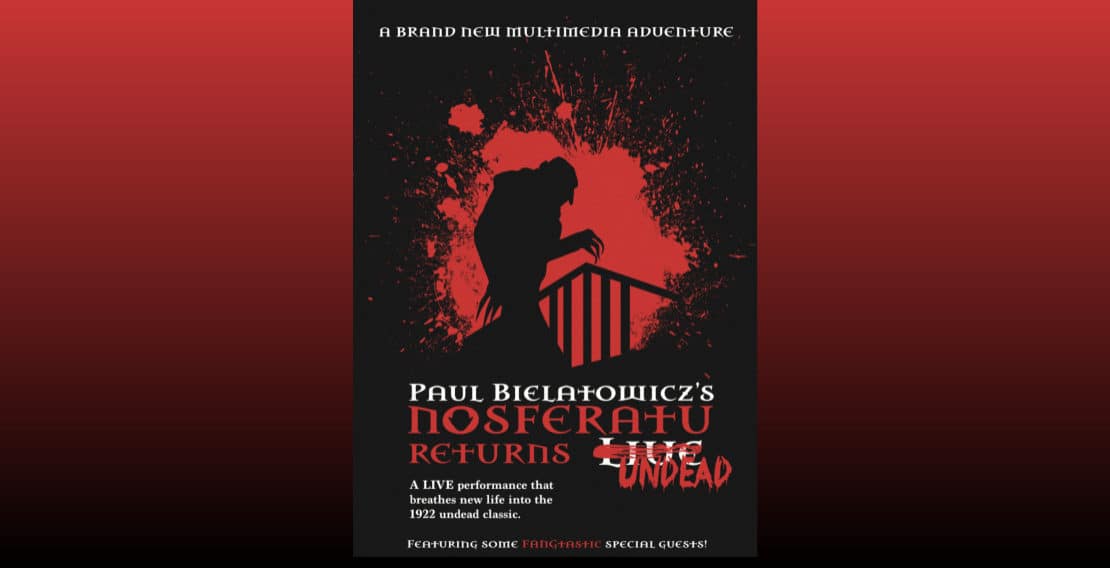 Woodbridge Township presents Paul Bielatowicz's "Nosferatu" Multimedia Live Concert!
Buy Tickets
Performers:

Paul Bielatowicz's "Nosferatu" Multimedia Live Concert!
Ticket Prices
$25.00 plus applicable fees
About The Show
Guitarist and composer Paul Bielatowicz (of Carl Palmer's ELP Legacy and Neal Morse) and his amazing live band featuring Groundlift's Michael Dutko on bass and Leah Bluestein on drums will perform his score to the 1922 silent horror movie Nosferatu! And they've invited some very special guests! Using three screens, expect onstage guest performances from some of the biggest names in classic and progressive rock. Jordan Rudess (Dream Theater), Bumblefoot (Guns N' Roses), Arthur Brown (Crazy World of Arthur Brown) and many more music legends have come together for this unique live presentation of the original (and creepiest) vampire movie! The 1922 silent horror movie Nosferatu has been terrifying audiences for 100 years. Join us for a Spooktacular live performance of a thrilling soundtrack that breathes new life into the undead classic. The unique show features a live band performing an original immersive prog rock soundtrack to Nosferatu, played in sync with the movie. Experience "Nosferatu" like never before – the loudest silent movie you've ever seen!