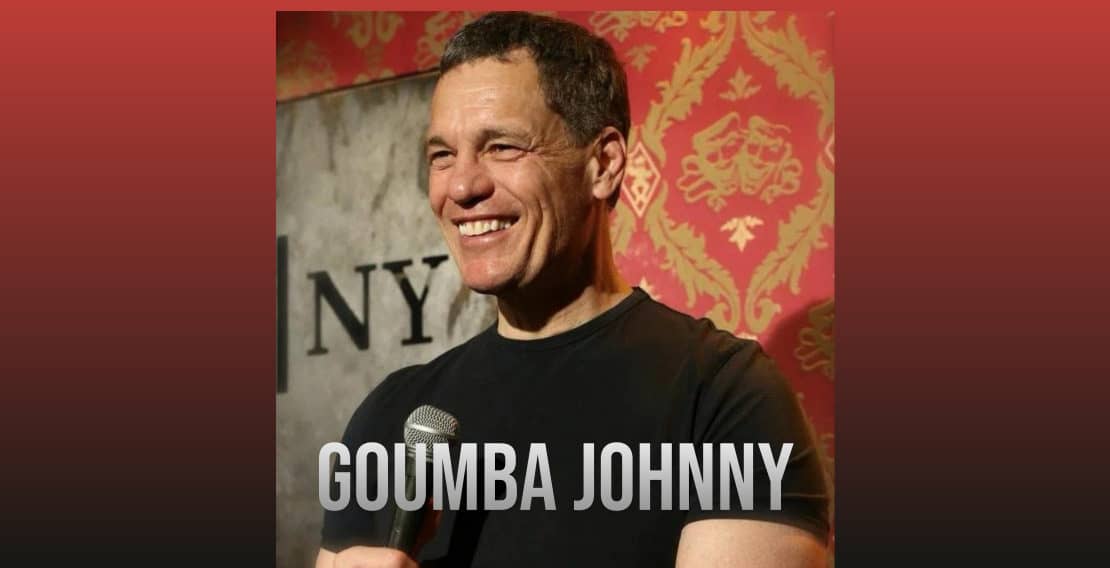 Performers:

"Goumba Johnny" Sialiano
Show Times
September 23, 2023 8:00 pm
Ticket Prices
$39.50 plus applicable fees.
About The Show
With his natural quick wit and charm, Johnny Sialiano has joined the ranks of other comedians by performing stand-up at popular comedy clubs like Caroline's in Manhattan, Mohegan Sun, Foxwoods in Connecticut, and the Borgata and Caesars Palace in Atlantic City, New Jersey. 
In the mid ʻ80ʻs Johnny did character voices and wrote comedy bits for radio stations across the country from Z-100 in New York City to KIIS FM in Los Angeles until KTU discovered Johnny in February 1996 and originally brought him in as a writer. The chemistry that he brought to the station was too good to waste behind the scenes. Management brought him out from behind the pen and paper and put him behind the mic. Goumba Johnny was so successful as a co-host in the evening slot that the KTU executives made him co-host of their Morning Show.
 
In 2003 Johnny starred in his own comedy special, Goumba Johnny's Slice of Italian Comedy and in early 2004 it has appeared as a special on Pay-Per-View for Direct TV, Time Warner Cable and Cablevision, continuing to gain fans not only in the New York Tri-state area, but nationwide.This comedy special is now available on DVD. In March 2008, Johnny penned his first book – So You Wanna Be a Mobster: Get Made! Get Paid! Get Babes! Start Your Own Mafia Family! (Citadel Publishing), the ultimate comedic self-help yourself book on how to start your own mafia family.
In Johnny's free time his efforts are donated to dozens of charitable organizations within the tristate area where he has worked tirelessly to raise countless dollars. He performs stand-up, hosts events, plays softball, bowls, whatever it takes to help the cause raise the most money for their foundation. In 2002 he was appointed to the Board of Directors for the Cooley's Anemia Foundation, where he was previously honored for his charitable work. he continues to help annually with organizations such as The Bowery Rescue Mission, the Autism Foundation, The Elizabeth Fund for Lupus and many police organizations, as well as many others.
Visit Goumba Johnny at https://www.facebook.com/GoumbaJohnny or on Twitter: @goumbajohnny.
Story Brief