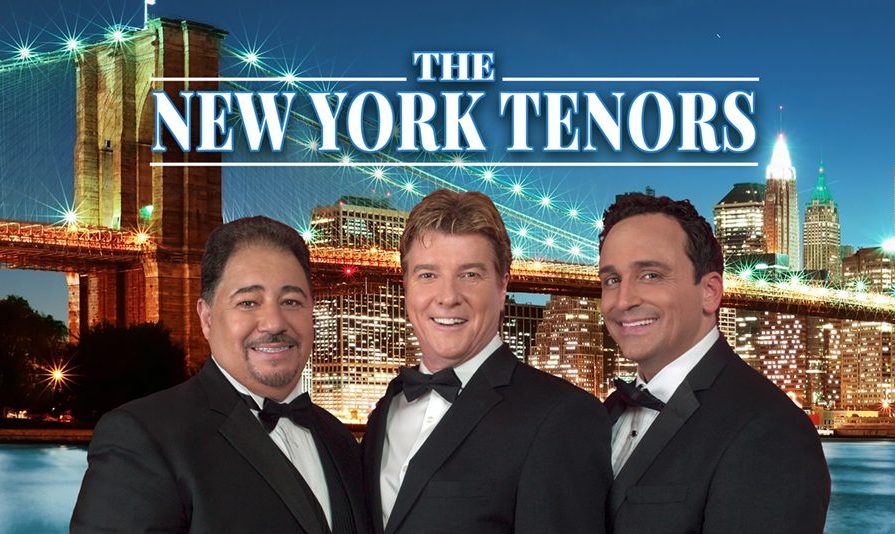 Performers:

Andy Cooney,

Daniel Rodriguez,

Christopher Macchio
Show Times
October 29, 2020 8:00 pm

October 30, 2020 8:00 pm

October 31, 2020 2:00 pm

October 31, 2020 8:00 pm

November 1, 2020 2:00 pm
About The Show
Experience the Memorable Music, Moments and Magic of New York, as the vocal artistry of Andy Cooney, Daniel Rodriguez and Christopher Macchio take audiences on a truly entertaining journey through the Greatest City in the World – New York, New York!
An extraordinary, beautifully themed show, spotlighting the singing voices of a legendary singing policeman, Daniel Rodriguez, famed Irish tenor, Andy Cooney and the gifted Christopher Macchio. The New York Tenors are made up three brilliant individuals, who alone are skilled and creative, but when combined, form a formidable force that should not be missed.
Story Brief
Guidelines and Protocols at APAC:
Theatre capacity is limited to a maximum of 25%.
Seating is at the discretion of our front of house staff to allow for social distancing. We apologize, in advance, if you are not in your exact seat. 
Floor stickers and signage will indicate 6-foot distancing in lobbies.
All bathroom facilities will be open for use with capacity limited to ensure adequate distancing.
All doors to the house will be open and available for entry. 
Doors to the house will be open 30 minutes prior to the performance and start times may be relaxed to ensure that patrons have adequate time to enter without crowding.
The bar will be open and drinks may be brought to your seat. 
All surfaces will be cleaned and seats/venue sanitized with a fogger between each performance, rehearsal, and event.
Frequency of cleaning will be increased in all areas and high-touch surfaces and high-traffic areas will be cleaned throughout the duration of events.
Tickets will be held at the box office under the purchase name. 
Employees working with patrons will wear gloves and masks. 
HVAC systems will be set to maximize fresh air ventilation.
Patrons are required to wear masks while in the building and will be provided with masks if requested. Masks may be lowered only when drinking. 
Hand sanitizing stations are placed throughout the building for regular use.
Patrons who have recently been sick or have a fever are asked to stay home and flexible exchange policies will accommodate this.
Thank you for your understanding!