Show Times
February 26, 2021 8:00 pm

February 27, 2021 2:00 pm

February 27, 2021 8:00 pm

February 28, 2021 3:00 pm
About The Show
Journey through the 1980s as Bodiography takes the stage in Maria Caruso's latest ballet, Rearview Mirror. Get ready to watch a decade of iconic sounds come to life in a dance landscape that looks and feels like you are watching MTV for the first time. Join us for a retrospective that will engage you from start to finish!
Originally conceived as a performance outlet for exquisite ballet dancers with healthy, athletic, but non-stereotypical ballet bodies, Bodiography Contemporary Ballet strives to bring the beauty of ballet to new dance audiences in Pittsburgh and beyond.
Other Upcoming Shows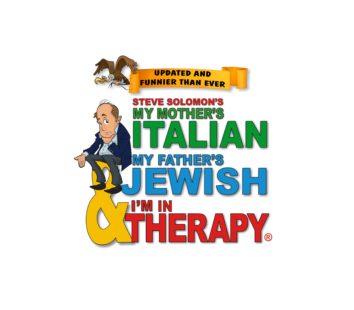 My Mother's Italian, My Father's Jewish & I'm in Therapy
May 12 2021 - May 23 2021
One of the longest running one-man shows in Broadway history!
Read More