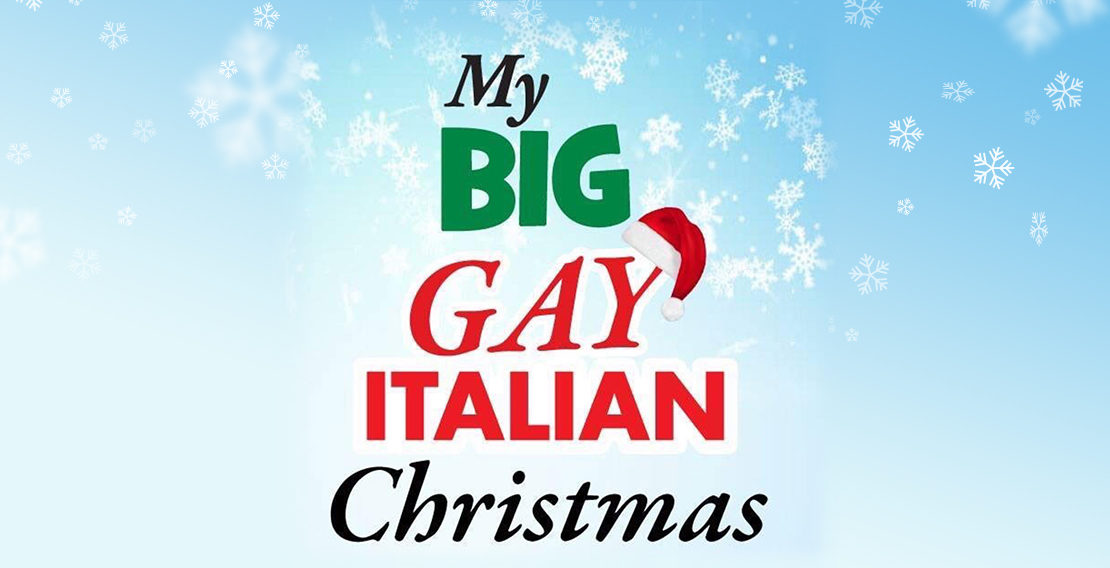 Show Times
December 3, 2020 8:00 pm

December 4, 2020 8:00 pm

December 5, 2020 2:00 pm

December 5, 2020 8:00 pm

December 6, 2020 3:00 pm

December 8, 2020 7:00 pm

December 9, 2020 8:00 pm
About The Show
One of the latest in a series of "Big Gay Italian" shows, My Big Gay Italian Christmas brings the holidays into the mix for the continuing adventures of the Pinnuziato family. This time it's Christmas and on the menu is a bisexual love triangle, heated political conversations run amuck, over-the-top characters and a crushing snow storm. Written by Anthony J. Wilkinson, this show is filled with all of the perfect ingredients for a hilarious night out!
Story Brief
Guidelines and Protocols at APAC:
Theatre capacity is limited to a maximum of 25%.
Seating is at the discretion of our front of house staff to allow for social distancing. We apologize, in advance, if you are not in your exact seat. 
Floor stickers and signage will indicate 6-foot distancing in lobbies.
All bathroom facilities will be open for use with capacity limited to ensure adequate distancing.
All doors to the house will be open and available for entry. 
Doors to the house will be open 30 minutes prior to the performance and start times may be relaxed to ensure that patrons have adequate time to enter without crowding.
The bar will be open and drinks may be brought to your seat. 
All surfaces will be cleaned and seats/venue sanitized with a fogger between each performance, rehearsal, and event.
Frequency of cleaning will be increased in all areas and high-touch surfaces and high-traffic areas will be cleaned throughout the duration of events.
Tickets will be held at the box office under the purchase name. 
Employees working with patrons will wear gloves and masks. 
HVAC systems will be set to maximize fresh air ventilation.
Patrons are required to wear masks while in the building and will be provided with masks if requested. Masks may be lowered only when drinking. 
Hand sanitizing stations are placed throughout the building for regular use.
Patrons who have recently been sick or have a fever are asked to stay home and flexible exchange policies will accommodate this.
Thank you for your understanding!