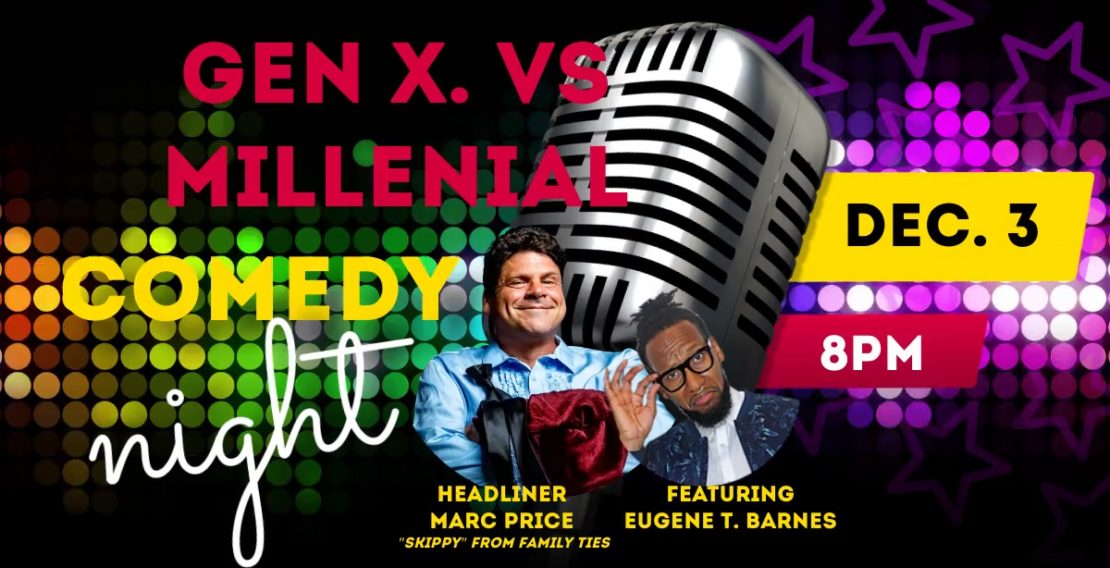 Performers:

Marc "Skippy" Price,

Eugene T. Barnes
Ticket Prices
$39.50 plus applicable fees
About The Show
Loved by millions as Skippy from the hugely popular 80's sitcom Family Ties. Check out his stand up comedy tour to find out why the Los Angeles Times calls him "refreshingly bright" and the Boston Globe says he's "wickedly funny." As a stand up comedian Marc has opened for Jay Leno and Jerry Seinfeld. He's starred in movies, hosted late night talk shows and more recently he's the cameras writing and producing for E! TBS, Disney Channel, Animal Planet, GSN, Showtime and more.
Featuring New Jersey comedian, Eugene T. Barnes!
Perfect for Parents and their Adult kids. This hugely successful tour pits the generations against each other in a comedy showdown. Whether you're a Millennial, Gen X, or even a Boomer, you will be mocked ruthlessly and laugh hysterically. Fun for the whole family, if your family is totally twisted!
100% of merchandise sales go to The Michael J. Fox Foundation
Story Brief