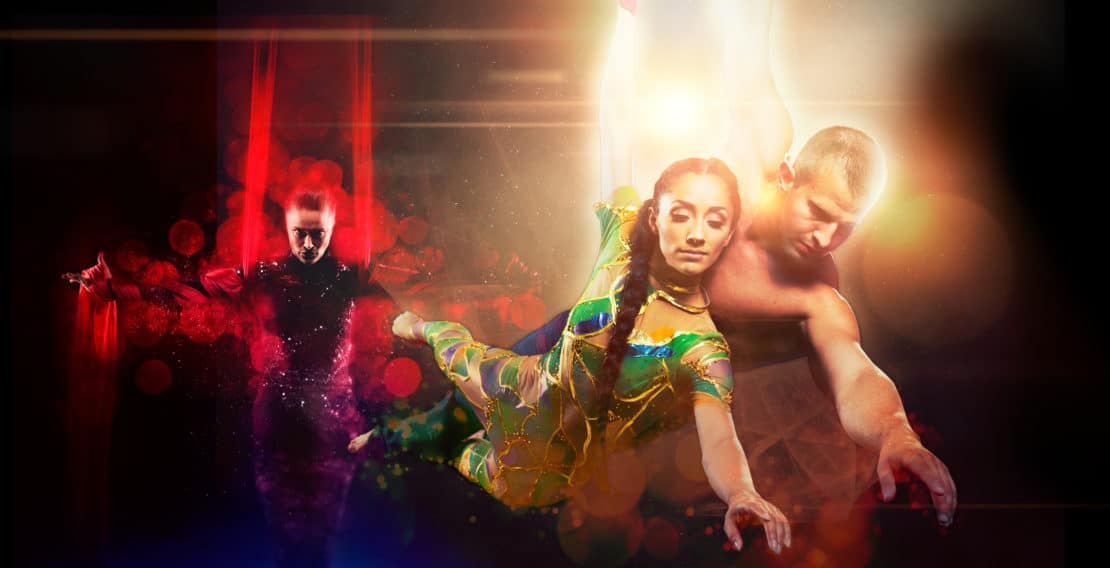 Aureum: An Aerial and Acrobatic Adventure Tale
Buy Tickets
Performers:

Paulina Munoz,

Omri Geva,

Treya Bushell,

Kerri Jonquil,

Zoe Stasko,

Brittany Walsh
Show Times
September 21, 2022 8:00 pm

September 22, 2022 8:00 pm

September 23, 2022 8:00 pm

September 24, 2022 2:00 pm
About The Show
The benevolent White Queen of Aureum and her warrior guardian welcome twins into the world. Knowing that the White Queen's bloodline is the only way to gain control of the powerful magic of the Seed, the Red Empress, seeking to gain ultimate power over Aureum, hatches an evil plan to kidnap one of the twins setting our tale in motion.
The Seed commands the forces of nature and imbues its carrier with immense power and strength.
In the meantime, a young academic has discovered a key that magically transports him to Aureum where he stumbles into a world of wonder and the fascinating characters who staunchly defend it. Through the sorcery of the Red Empress, a gathering of dark powers threatens the tranquil world of Aureum, and its inhabitants must find a way to protect it at all costs.
Aureum is a story of finding love in the most unusual places, and how the bonds that unite us are stronger than those that divide us.
Story Brief